She gave me for my pains a world of sighs;
She swore, in faith 'twas strange, 'twas passing strange;
'Twas pitiful. 'twas wondrous pitiful,
She wish'd she had not heard it, yet she wish'd
That heaven had made her such a man…
Othello Act 1, scene 3, 158–163
I've been thinking lately about the politics of passing.
In my case, passing means passing as a straight, cisgender woman. For most of my life, until the last year or so, I more or less passed as a straight, cisgender woman. Then I got all up in straight privilege's grill and gayed myself up: bought hair clippers and used them; gave away my dresses and feminine-cut slacks and replaced them with collared shirts, ties, and straight-legged khakis; came out as gay and genderqueer; started talking to students on educational panels about queer identity and sexuality; got a girlfriend and walked around holding hands with her in public.
It's rare now that anyone assumes I'm straight unless informed otherwise, and that's the way I like it. It's not always the easiest path, but we all make our choices about which battles to fight and which to avoid.
But passing is something that goes far deeper than how many people figure you're gay when you walk into a room. Passing is about acting, thinking, speaking, behaving and believing in ways that accord certain privileges to some humans that other humans cannot (or choose not to) access. Looking straight may get you in the door, but straight privilege is granted to those who continue to act non-queer upon further investigation.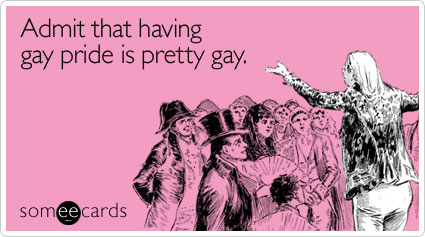 I started thinking about this issue during a blog exchange I had back in March with danah boyd about a distinct lack of queer studies-focused panels at this year's Digital Media and Learning conference, and I've returned to it recently because of a class I'm taking called Critical Perspectives on Whiteness. The class focuses on Whiteness as a cluster of thoughts, beliefs, actions, and attitudes that confer unearned privilege to those who embody that cluster of behaviors and withholds privilege from those who do not. One of the first readings for the course was Peggy McIntosh's "White privilege: Unpacking the invisible knapsack" (.pdf), in which McIntosh writes of her own conditioned obliviousness to her privilege as a white person:
In my class and place, I did not see myself as a racist because I was taught to recognize racism only in individual acts of meanness by members of my group, never in the invisible systems conferring unsought racial dominance on my group from birth.

Disapproving of the systems won't be enough to change them. I was taught to think that racism could end if white individuals changed their attitudes. (But) a "white" skin in the United States opens many doors for whites whether or not we approve of the way dominance has been conferred on us. Individual acts can palliate, but cannot end, these problems.
Peter McLaren adds in his piece "Whiteness Is…" that
[f]or those who are non-White, the seduction of whiteness can produce a self-definition that disconnects the subject from his or her history of oppression and struggle, exiling identity into the unmoored, chaotic realm of abject Otherness (and tacitly accepting the positioned superiority of the Western subject).
I think the same points can be made about Straightness and Straight privilege: That those who successfully perform Straightness receive unearned privileges, some of which (like the 'right' to fall in love and express this love in public and the 'right' to walk into nearly any unfamiliar restaurant in nearly any unfamiliar town without fear of personal harm) must be seen as rights that nobody should be required to "earn" in the first place.
The seduction of Straightness is a big part of what keeps so many people bullied, closeted, or abjectly and desperately unhappy about their own queerness. And because Straightness is a category that sytematically both perpetuates and is sustained by the Straight, it is up to the Straight community to make a decision to actively give up some of its unearned privilege.
Because it's not enough to identify as "queer" or even as a queer "ally" if the benefits you receive from being or passing as Straight mean that people who are or present as queer continue to suffer.
Because, as Peggy McIntosh explains in talking about White privilege, the privileges conferred upon you have the potential to make you a less awesome person than you might otherwise be.
Because Straightness and Straight privilege value gender normativity and sexual normativity, and this makes it harder for all of us, regardless of our gender identity or orientation, to explore non-normative aspects of our pleasures, our desires, and ourselves.
Because there's a chance that my little niece will grow up queer, but there's a greater chance that she'll grow up non-queer, and it's up to all of us to make sure that the world my queer or non-queer niece and your queer or non-queer niece or nephew or son or daughter or grandchild or whatever is a place where it's easier to be queer or nonqueer, where it's easier to explore identity, sexuality, pleasure, and joy, where it's safer–regardless of sexual or gender orientation–for anyone to walk into any restaurant, in any town, with their most important thought being: What's on the menu and what do I want to eat today?